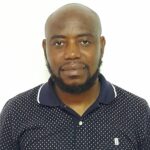 Chief Executive Officer – Obrien Njebe
CEO with a demonstrated history of working in the Microfinance industry for more than 15 years of work experience. Prior to Joining UMINO, he worked as the Operations Manager for Agora Microfinance Ltd Zambia (AMZ).
He is skilled in Training, Budgeting, Management, Analytical Skills, and Customer Service and is a highly efficient, innovative, and motivated professional with extensive experience of supporting operations teams by reviewing, developing, defining their overall operational strategy.
He has a Master of Business Administration from the University of Zambia and a Bachelor of Science degree in Marketing from University of Lusaka.
Chief Finance Officer – James Nasilele
James is a qualified professional in Accounting and Finance, with over ten (10) years of work experience in the Finance Industry. He joined Umino Community Loan Services in 2019, from World Vision International, where he worked as Project Accountant in charge of Budget development and compliance. Prior to that he held the role of Branch Accountant and later Branch Manager under Agora Micro-finance Zambia Ltd. He is a finalist of the Chartered Accountancy Zambia Program offered by the Zambia Institute of Chartered Accountants (ZICA).
As CFO, James provides strategic leadership for UMINO's business and finance functions, as well as for the management of its financial and capital resources. He oversees budget and financial planning, payroll, financial reporting, and financial systems. James is highly collaborative across all functions to support the UMINO's vision of transformative impact on society through sustainable debt financing and entrepreneurial support.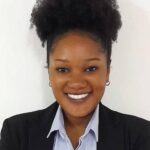 Internal Audit Officer – Mwamba Nakasote
Mwamba joined the team in 2022 and is the Acting Internal Audit Officer at UMINO. She brings to the team a fresh mind and strong analytical skills helping UMINO to achieve its objectives by evaluating the effectiveness of governance, risk management & internal control arrangements. She plays a key role in promoting good corporate governance. She is currently pursuing Professional Accountancy with the Zambia Institute of Chartered Accountants. She is a graduate from Copperbelt University with a Bachelor of Science in Economics.
She is motivated by UMINOs values which are Fairness, Honesty, Consistency Transparency by so doing she ensures compliance with all policies, procedures, and regulatory requirements within the organization.